Finally, how do you choose the right artificial cherry blossom flowers?
It can be tricky to decide which type of cherry blossom decorations are right for your space, so here are a few essential tips to keep in mind when you're shopping around:
Types of cherry blossom flowers
The most popular types of artificial cherry blossom flowers are silk, paper and plastic. Silk is usually the most expensive but also the most realistic, whereas paper and plastic options can be more affordable and still provide a beautiful look. Consider your budget, as well as the intended purpose, when making your selection.
Quality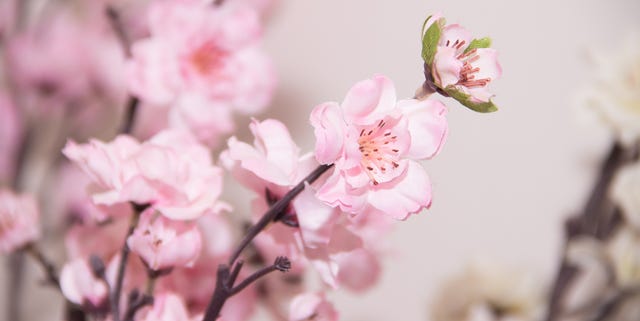 No matter which type of artificial cherry blossom flower you choose, it should look realistic and hold up over time. Quality materials will give you longer-lasting results. Make sure to look for reputable brands that offer well-made products.
Size and shape
When it comes to size and shape, there are plenty of options available for any kind of space or style. Choose shorter stems for small bouquets or vases, or taller stems for a dramatic statement piece. You'll also want to consider colors—pink is classic but there are many other shades available too!
By bearing these tips in mind when choosing artificial cherry blossom flowers, you'll be sure to find the perfect accent piece that can bring beauty and warmth into your home.